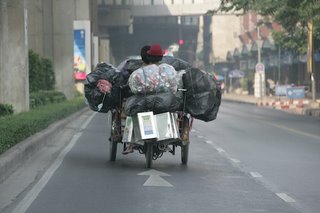 Wayne Wallace Photography provides personal photography services for individuals, couples, groups and organizations. I just returned from a 13 day trip to Thailand and China.
I followed a group of people as they vacationed and toured Thailand and China and played tourist. I captured their every move and documented the sites along the way so they didn't have to worry about it.
Here's a
slideshow
of a small selection of the images captured.
If you are interested in having Wayne Wallace Photography come document your party, event, family vacation, or business outing please call the studio at 702.734.6161 or visit our website
www.YourLifeCaptured.com
for more information.
Labels: Personal Photography, Travel Photos, Vacation Photos
---
0

Comments
Published by Wallace Advertising on Thursday, February 15, 2007 at 12:51 AM.