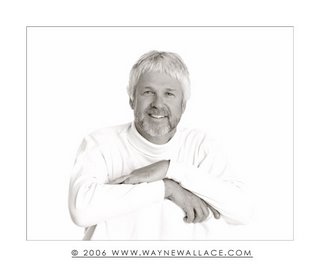 PURE Platinum is our new White on White portrait session. You will look and feel great after experiencing our Pure Platinum session.
Grab your white clothes and call the studio for a PURE portrait session.
"Wayne has a knack. Better yet ... a gift. He can work the lighting and the angles and get that right, but some way or another he also can figure out how to find you...how to pull you out so that you show up in your photos. He spent plenty of time, but could have done it in less time I'll bet. He's good. If you're looking for a head shot that will jump off a page and get people's attention, then I suggest you use Wayne Wallace. That alone is worth the trip to Vegas."
Jim McMahon
www.cleanairpurewater.com
---
0

Comments
Published by Wallace Advertising on Wednesday, May 10, 2006 at 11:45 PM.