Happy 1 yr Anniversary! - It's been one year since the new studio opened!
It's been a successful year even with a slow economy and being robbed!
Yes, the studio was robbed in early November, the good news is that my insurance company replaced the stolen equipment and the two criminals were later caught and are now in jail.
My new website continues to grow daily and I'm publishing on a lot of social networking sites like
LinkedIn
,
Google Buzz
,
Facebook
,
Flickr
,
Myspace
, and
Twitter
so be sure to connect and follow me here as well.
Bookmark
http://www.waynewallacephotography.com
and
http://wallacephotoblog.com
and come back often to see the new stuff that's being added.
You can also subscribe to the RSS feed by using this URL
feed://waynewallace.com/photoblog/rss.xml
And don't forget to leave a comment below any of the posts on the blog.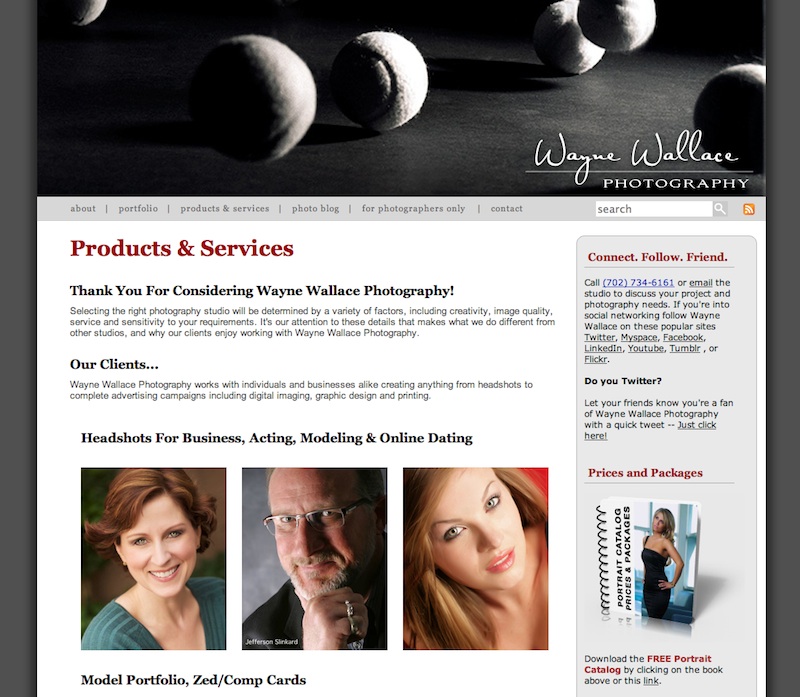 Labels: Las Vegas Headshot Photographer, Las Vegas Photographer, Wayne Wallace Photography
---
0

Comments
Published by Wallace Advertising on Thursday, February 25, 2010 at 11:39 AM.