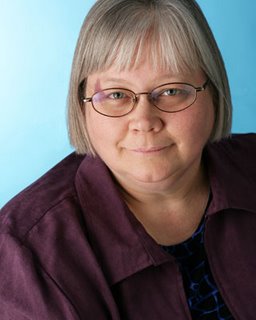 "I needed to get some pictures taken and had no idea how to go about it. I searched the web for photographers in Las Vegas and found Wayne Wallace's site. I really liked his site because it spelled out exactly what was included in each of the photography packages along with the prices. I was very nervous when I arrived for the session and had no idea what to expect. Wayne took the time to walk me through the process and also gave me time to relax before we started. The session itself turned out to be a lot of fun. Wayne knows what he is doing and set the shots to make me look as good as possible. All in all, I was very pleased with the whole experience and will go back to him when I need future photos." -- Kathleen Casey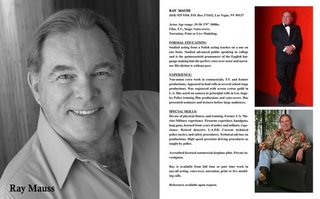 The fact is you don't have to look like anyone but yourself to get into acting or movies. If you have a good headshot you can submit it to a talent agency and you may be in the next CSI or Ocean's ##.
Here's some shots from recent sessions I did with actors.
See my website
http://www.aceheadshots.com
for more details on my headshot sessions.
---
0

Comments
Published by Wallace Advertising on Sunday, December 17, 2006 at 9:28 AM.

Promote teamwork within your company with a group photo!
Harrah's entertainment commisioned me to do a group photo of their team. We had a blast creating this theme group photo for them.
Call the studio today to schedule your companies group photo.
---
0

Comments
Published by Wallace Advertising on Saturday, December 16, 2006 at 11:27 PM.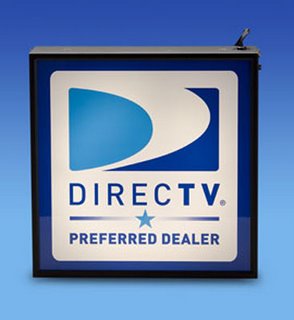 It's all about presentation!
If you want to get top dollar for your products you need to make sure you have high quality images to use in your product brochures and advertising. I'm working with a graphic design firm and Direct TV right now to make sure they have great photos for their catalog and advertising.
I will photograph your products with the very hi resolution digital cameras and use my photoshop and digital imaging experience to deliver images that are ready for the web and or hi end magazine publication.
Call me at the studio today for a quote (702) 734-6161
Labels: product photography
---
0

Comments
Published by Wallace Advertising on Friday, December 15, 2006 at 10:49 PM.