First Cover


Wednesday, March 4, 2009
Just wanted to share this with you all. The main woman in the photo is with Toyota in L.A. I flew out there in January to shoot the cover for this nationally distributed magazine. I hope all is well with everyone. On a side note, I recently attended a Sandy Puc seminar that is traveling nationwide. I recommend it.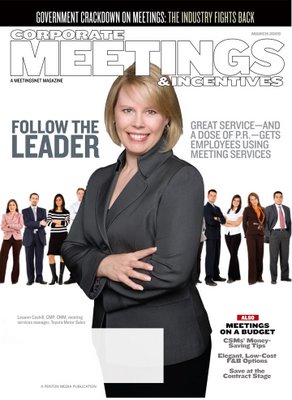 Labels: Corporate Meetings Incentives, Cover, Louann Cashill, New Orleans, New York, Susan McManus Photography, Toyota
posted by Susan McManus @ 4:58 AM,
2 Comments:
At March 4, 2009 7:54 AM, Wayne Wallace said...

Congrats on the cover shoot!

Sandy is a ball of energy and a marketing master.

I spent a week in her studio in CO after graduation retouching image and she had bins and bins full of order.

At March 4, 2009 11:00 AM, Faith Dugan Photography said...
Links to this post: